You've Had Our Back All These Years, Now We Have Yours.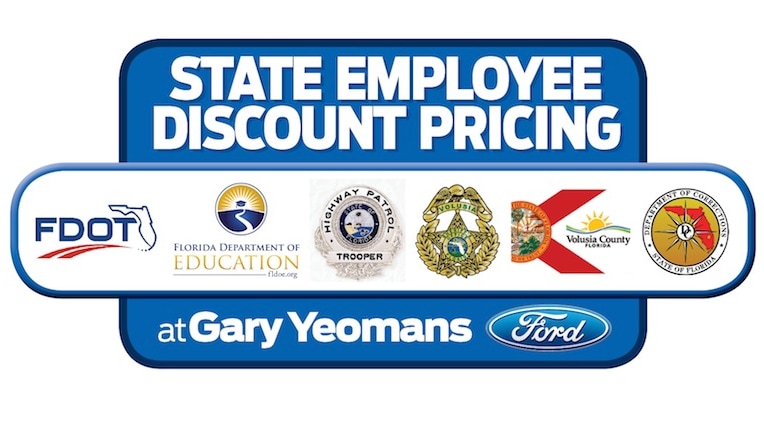 plus all other state, county and municipal agencies in the state of Florida.
THANK YOU FOR ALL YOUR HARD WORK!
State of Florida employees and their immediate families can buy a new Ford at Gary Yeomans using State Employee Discount Pricing.

OVERVIEW
The Florida State Employee New Vehicle Purchase Program offered by Gary Yeomans Ford Lincoln to the state employees, retirees, spouses and other household members (driver's license required for proof of residency).  Participation in the program is contingent on the State of Florida continued relationship with Gary Yeomans Ford Lincoln and will stay in effect until terminated by either party upon a thirty (30) days prior written notice provided to the other party.
 
PROOF OF ELIGIBILITY
For state employees, you must provide a recent pay stub, State I.D., W-2 or company healthcare card. All are acceptable items to verify employment. For residents in the same household as the eligible employee/retiree, driver's licenses' will be required for proof of residence.
 
Call us at 888-447-2617
or fill out the form to the right for more information.